More free publicity for your brand or company?
Are you looking for a freelance PR & Communication professional? Someone who knows exactly how to put your company or brand in the limelight?
Hilde Kok is the go-to specialist. 
If you accessed this site as an English speaker you might wonder what this website is all about. Because what does 'in de schijnwerpers' mean? It's Dutch for 'in the limelight/spotlights'. If you are looking for someone to call the attention of the media and your target groups, that's where you would want to be, right? Hilde Kok, Freelance PR & Communication Professional will bring you in touch with journalists, bloggers and other influencers in the Netherlands.
Being PR-consultant with over 15 years of experience, Hilde is inventive, enthusiastic and thorough in her work. She is the perfect storyteller with a mind always in overdrive. She can't read a magazine without spotting opportunities for her clients. It's only when playing the piano, doing yoga or exercising in the gym that she switches off.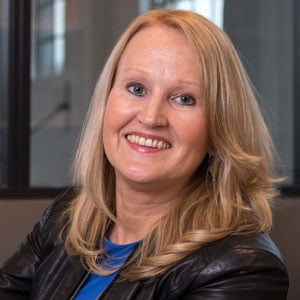 Hilde has more than 15 years of PR-experience. She knows the media landscape inside out and opens doors that remain closed to others.
Storyteller
Hilde is a brilliant storyteller and knows exactly what story to write and how to bring your organisation or brand to the right journalists, editors, bloggers and other groups. Whether it is an SEO press release, PR research or another event, it always come down to coming up with the right news and at the right time.
Hilde is down to earth and not averse to rolling up her sleeves to achieve great results.
All-round
Pitching stories, designing brochures, writing blogs and client cases or creating content for websites and social media channels: Hilde is not only a PR professional, but also an all-round communication specialist & she feels completely at home in the online media landscape.
More than a freelancer
Hilde is flexible and able to will work with you as if she was your colleague.  If required, she can be a committed member of your team.  Hilde is meticulous in her work and will always go that extra mile to get the work done.  She has a flexible team of PR professionals, copywriter and DTP specialists.
Clients
Hilde works with organisations, brands and agencies.  She works internationally with other PR & Communication professionals for her clients and also  works on a regular basis with a PR agency in Brussels and the international PR-agency Speakeasy Strategies. Speakeasy Strategies is based in the US. Hilde also works with various freelancers in different countries for international or EMEA-projects.
You're in good company
Before becoming a freelancer, Hilde was in the employ of renowned companies like Japan Tobacco International, Microsoft Business Solutions, Oracle and PR agencies Text 100 and Evident PR. She worked for 7 years @ these PR-agencies, for a.o. Ahrend, Altran, Basil, Bausch+Lomb, Bosch, Brink Climate Systems, Geesa, IBM, Marktplaats, NEC Philips, Nefit, Icopal, Kingspan, NXP, Nuance Communications, Sphinx, Success, Tridion, Trinicom and Unidek. 
Portfolio
Since then she has created impact for such companies as Skyscanner, Linux Foundation (CNCF), Open Stack Foundation, GitLab, NGINX, Reflexis, AutoTrack, Union, Weight Watchers, Cleardrop, Culina Flamma, DRL Products, Marsaki, FabLife, SamenGratisScheiden, Illi Graphics, Istia, Het KunstPodium, Mealhero, Nexor, Nederlandse Beroepsvereniging van Professional Organizers, PT PowerTechnics, Phaos,  Sprangers Bouwbedrijf, Stichting DonckHuys, Tentive, TWCO Watches en Velorapida.
Address
Keizersgracht 241
1016 EA AMSTERDAM
KvK: 56588569
BTW: NL138003191B02